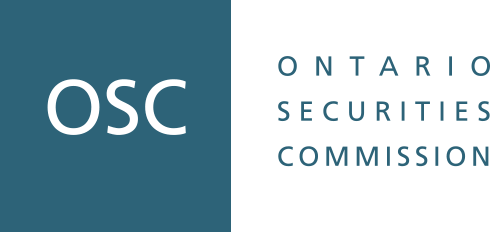 We are the Ontario Securities Commission
The Ontario Securities Commission (OSC) is responsible for regulating the capital markets in Ontario.
The OSC provides protection to investors from unfair, improper or fraudulent practices and fosters fair and efficient capital markets and confidence in capital markets, and to contribute to the stability of the financial system and the reduction of systemic risk. Specifically, the OSC works to protect investors by making and enforcing rules governing the securities industry in Ontario.
The Investor Office (www.InvestorOffice.ca) is a regulatory operations branch of the OSC. The Investor Office sets the strategic direction and leads the OSC's efforts in investor engagement, education, outreach and research.
The Office also has a policy function, plays a key role in the oversight of the Ombudsman for Banking Services and Investments (OBSI), and provides leadership in the area of behavioural insights at the OSC.